"Let's put our heads together"
Together with Blackburn with Darwen council we appreciate that this is a deeply worrying time for everyone and the extra stress we're all under can have a negative impact on mental health and wellbeing.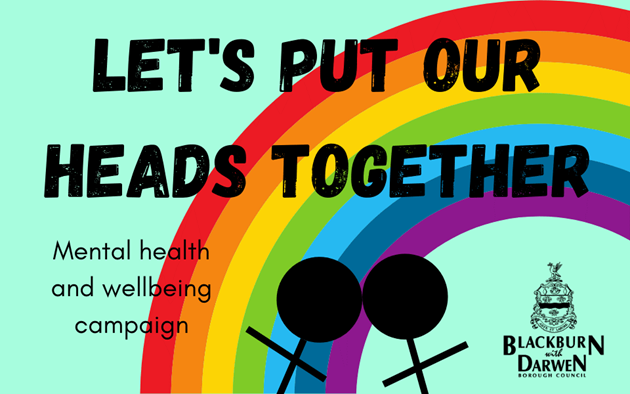 Let's all put our virtual heads together (socially distanced, of course) to help each other get through this.
Over the next few weeks Blackburn with Darwen Council will be providing you with information on all the support services that can help you, your family, or your friends. 
From children and young people to adults and older people, we want to support everyone who might need a little boost during this time. 
Keep up to date with regular help and advice via their website and Facebook pages.
Read more about how to reach those important services and about the campaign launch here!