Baby Sensory @ Home
Baby Sensory classes are now available from the comfort of your own home!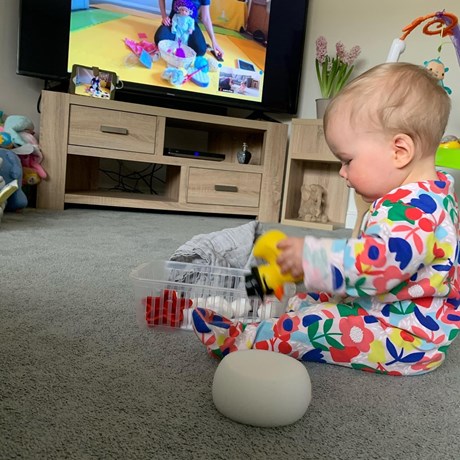 If you can't come to us- they will come to you!
Suitable for babies from birth up to 13 months, but siblings are more than welcome to join in the fun too!
Join the team at any time for their multi award winning baby development classes (£5 pay as you go and just £16 for 4 weeks block booked!)
You online package will include:-
- 1x LIVE and INTERACTIVE Baby Sensory class each week
- Access to the exclusive range of Baby Sensory @ Home videos- providing you and your little one with plenty of ideas to keep busy whilst isolating at home - devised by our founder and child development expert Dr Lin Day (PhD, M. Phil, PGCE, BSc, Dip Ed)
- Access to their private Facebook Group to share hints and tips with other grown ups from our Spring Term and to continue our Baby Sensory community outside of classes too.
Don't worry if you don't have the resources at home, they will give you plenty of alternatives that you will more than likely have already around the house!
Booking NOW OPEN via the link here!