Peter Jackson the Jeweller wins Prestigious National Award
Peter Jackson the Jeweller wins Prestigious National Award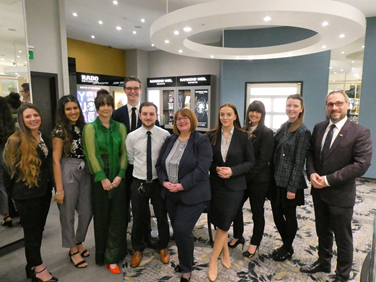 The results of the UK Jewellery Awards 2019 were revealed on 3rd July at the glittering ceremony in London, where the jewellery industry elite came together for a night of recognition and celebration of the sector's achievements.
Peter Jackson the Jeweller, has won the award for Retail Sales Team of the Year and was praised by Retail Jeweller Magazine's expert judging panel for "boasting a team of many long-term staff members who know how to work together". Judges were unanimous of their selection of this winner in a hotly contested category".
Peter Jackson the Jeweller's Blackburn team boasts a total of over 50 years' experience with the company, offer a wealth of knowledge and professionalism and are absolutely dedicated to be giving all their customers an exceptional experience.