Peter Jackson Going for Gold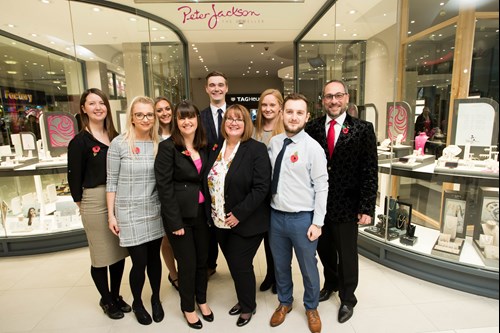 Award winning Blackburn Jeweller Peter Jackson has beaten tough competition to be shortlisted in not one but two categories of the 2019 UK Jewellery awards.
The UK Jewellery Awards will bring together over 600 Jewellery & Watch industry experts to recognise and celebrate the very best of the industry.
Having previously won the award for Independent Retailer of the Year, Peter and his team will again be competing against the best in the industry for the coveted titles of 'Retail Sales Team of the Year' and 'Store Design of the Year' for their stunning new Blackburn store.
Managing Director Peter Jackson M.B.E said, "We are absolutely thrilled to have been shortlisted again. We are so proud of our new-look Blackburn store but to receive industry recognition would be just wonderful. Winning these awards would be the perfect acknowledgement of the hard work and dedication of every member of the team. We shall be keeping our fingers crossed until the finals"
Winners will be announced during a glittering ceremony at The Artillary Garden at the HAC on Wednesday 3rd July.