The Chocolate Orange Duffin
The experts at the Muffin Lab team have been working hard to bring you the next chapter of the fantastic success story of The Duffin!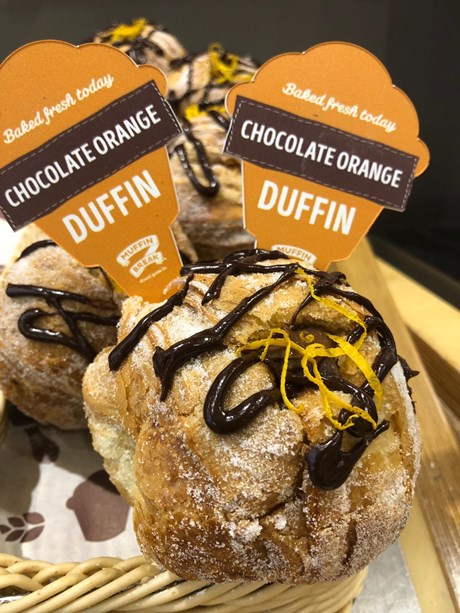 So, what is The Duffin….. The 'original' Duffin is a delicious fusion of flaky pastry & hazelnut chocolate, but this time it's filled with a chocolate orange creme patissiere, topped with a chocolate drizzle and finished off with a twist of orange. 
Hurry...pick yours up before the 7th November at Muffin Break!