The Blackburn BID 'Be Suprised' Award
The BID Manager, Harriet Roberts outlined the challenges for the new BID Board that will include consulting with members and delivering a voting campaign for the BID to be renewed for another 5 years term at the end of 2018.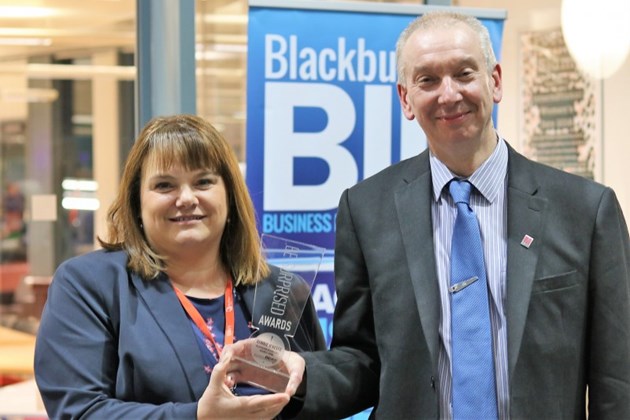 Ronnie O'Keefe, Soft Services Manager at The Mall and manager of the Blackburn Businesses Against Crime initiative was recognised with a 'Be Surprised!' Award for his dedication to the town centre, his support for the town centre events and hard work in helping to reduce crime, fraud and anti-social behaviour across the BID area over the last 12 months.
The BID funded, Blackburn Businesses Against Crime Initiative won more awards in 2017 and reported a 50% drop in the reported number of incidents of anti-social behaviour in the town centre. This was attributed to the joined up partnership working with the Council's Community Safety Partnership team, additional BID for two Police Crime Support Officers working in the town and targeted private security at key times.
For more information click HERE.