Summer at the Entertainer
Quiet Hour
Don't forget The Entertainers Saturday morning quiet hours are now being extended over the summer holidays and will be the first hour of trade in all stores every day. With music turned off, loud demos turned off and lighting turn down.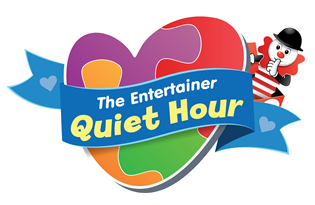 Competitions
The Entertainers Ben 10 and Incredibles competitions are now on and will be running until 15th August, with some awesome prizes up for grabs! See instore for more details.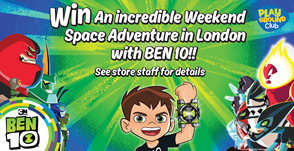 Pomsies
Have you heard about Pomsies, the cute and loveable Pom Pom Pets? If not pop into The Entertainer to meet one, wrap its tail around your wrist or even in your hair! There are 7 to collect with Sherbert being exclusive to The Entertainer!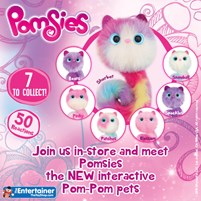 The Entertainer Rocks!
Have you heard about the Kindness Rocks craze where people paint on pebbles and leave them in public places for other Kindness rocks enthusiast to find to keep/add to? Well The Entertainer are releasing our own wave with each of our current 145 stores hiding a pebble in the local area. Find The Entertainer Rock bring it back into your local The Entertainer store and swap it for a £20 gift card!
Weekend Demo
This weekend's demo toy is thought to have originated in China. The first historical mention however, was from Greece in the year 500 B.C. These ancient toys were made out of wood, metal, or painted terra cotta disks and called just that, a disc… but we now know them as Yo-Yo's!  Head to The Entertainer this Saturday to "walk the dog", "rock the baby" or  just master "the basic throw"
The Entertainer Squad
Have you seen The Entertainer Squad? The Entertainer will be posting a new video each week over the holidays tune in each week as they test, race, bounce, unwrap and unbox the latest toys from The Entertainer. Click Here for more information