Spend and Save at Debenhams
Fancy getting money off with your next purchase? Debenhams are offering shoppers a chance to get £10 off when spending £50 and £25 off when spending £100 in their store, as part of their spring promotion.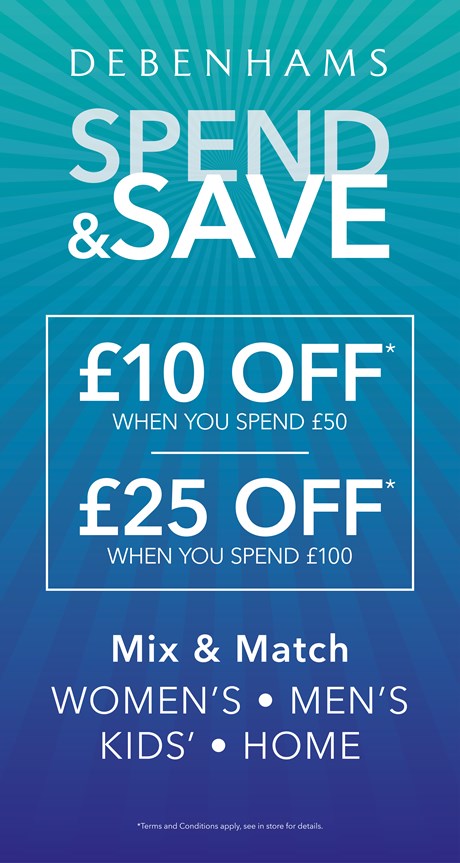 Head down to our Debenhams store in The Mall Blackburn or shop online 24/7.