Save with Thomas Cook
FREE voucher in-store today when you buy your travel money. Terms and conditions apply. Must be redeemed before the 30th September 2018, minimum spend £300.
Have you been to see Thomas Cook yet? They have some brilliant 2018/2019 holiday's. £50.00 OFF selected holidays, £750 minimum spend valid until 31st October 2018.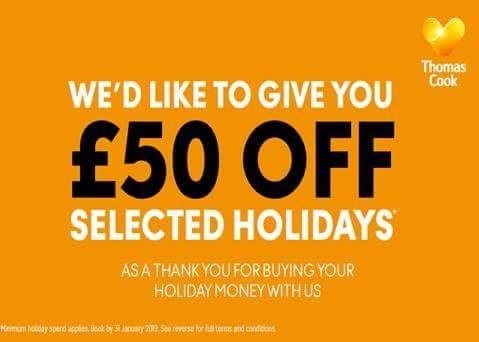 Easy payment plans mean never losing out on that dream holiday!
Nil deposit with interest free direct debit, spreads to cost upto 3 weeks before travel. Terms and conditions apply.
Pop in-store and meet their specially trained team or call 01254 958378