Salted caramel duffins have landed at Muffin Break
The team over at Muffin Break are excited to announce that due to high demand, the famous Duffin has been reinvented with a salted caramel twist!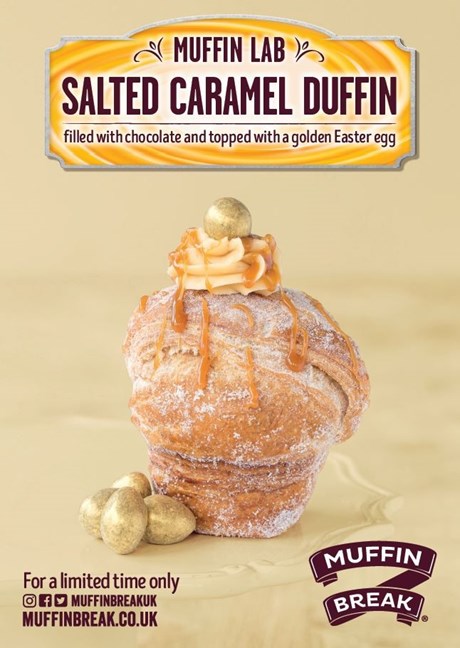 The popular treat has returned just in time for Easter. The Salted Caramel Duffin is filled with a salted caramel chocolate creme patissiere, topped with salted caramel buttercream, rolled in sugar and drizzled with salted caramel and garnished with a golden chocolate egg.
Don't miss out on this delicious treat, head over to Muffin break today to get yours.