Peter Jackson The Jeweller's exciting new store is now open!
Peter Jackson The Jeweller have launched their glittering new store here in The Mall Blackburn as part of its 30th anniversary celebrations.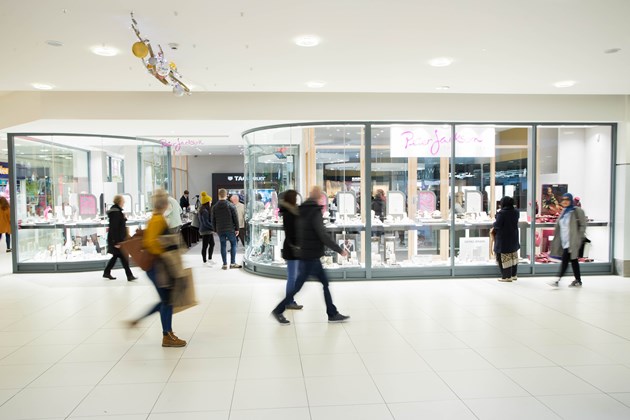 The longest-serving independent retailer in the shopping centre, which first opened in Blackburn in 1988, has relocated to a retail unit twice the size of their previous store and will be offering many exciting new collections and lines.
Located on the site for the former Ed's Easy Diner, close to many of the leading fashion retailers, the grand opening was a sparkling event full of fun for all.
The Mayor of Blackburn with Darwen, Councillor Mrs Pat McFall, joined Peter and his team along with special guests from Blackburn Rovers Premiership winner's team to officially cut the ribbon.
The opening celebrations began on Friday 9th November and continued onto Saturday, where special keys were handed out to shoppers for them to have a go at unlocking a treasure chest containing a whopping £1000 worth of jewellery, watches and goodies.