O2 were out in full force raising money for Oliver Welch
O2 raised a whopping £701.00 for Oliver Welch on Saturday 7th April 2018.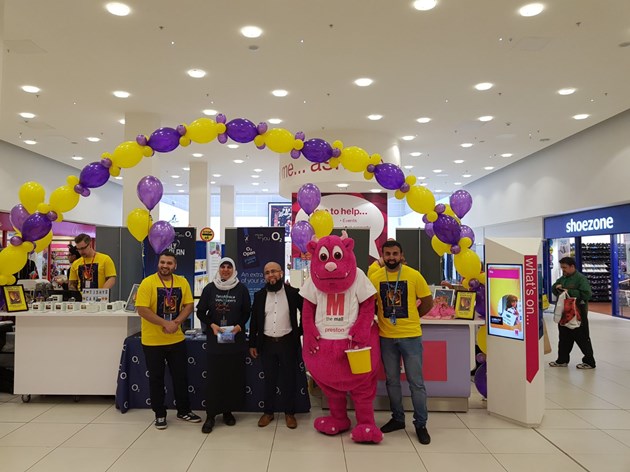 Oliver was diagnosed with stage 4 high risk Neuroblastoma on his 3rd birthday, he is currently undergoing Chemotherapy treatment.
To reduce the risk of the cancer coming back the team at 02 helped raise the money for Oliver to have a treatment called Immuno therapy which is currently unavailable with the NHS.
Oliver's parents are aiming to raise around £200,000 over the next 9 months for when his initial treatment is complete and 02 want to help them! 
The team at 02 and members of the local community got together in Victoria Court in front of The Ask Me Point and shown their community spirit by offering customer and retailers the below.
Tombola Raffle
Slush Machine
Appearances from the Mall Monster
Product Demonstrations (speakers, new phones, tablets and accessories)
02 also a hosted a Cake Bake in-store were customers could buy some delicious cakes made by the 02 team and their families. Candyfloss was also available in-store.
Find out more about up and coming fundraising events at Oliver's Just Giving page, you can also donate there to this very important cause.