New Season Treats At Krispy Kreme!
Who can resist a delicious treat every now and again from our Krispy Kreme stand?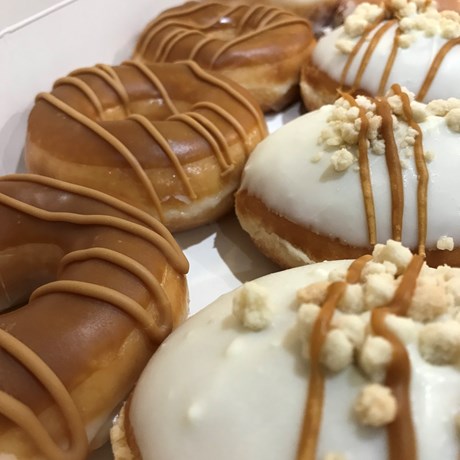 They have done it again and have released a new caramel iced ring, dips to accompany their delicious bites including smashed berry, milk chocolate a salted caramel flavours and re-introduced their popular salted caramel cheesecake flavour donut.
Pop by the kiosk today to get your hands on these delicious treats. Available until 27th January 2019.