Meet Holly a Personal Trainer from PureGym
Hi I'm Holly,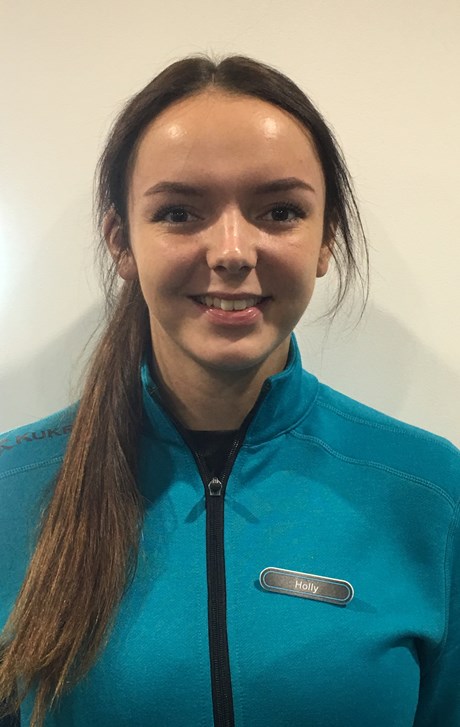 A personal trainer at Pure Gym Blackburn. As a personal trainer, I have learnt the thing people struggle with the most during their fitness journey is their diet. Whether you're trying to lose weight, put weight on, build strength or build muscle mass/size, your diet and nutrition is very important.
So what actually is a diet? There are so many crazy perceptions of what the word 'diet' means. What does it mean to you? Cutting out carbs, increasing your protein, starving yourself on slimming shakes, not eating after 7pm, taking in 500 calories for 2 days and eating normally the rest of the week. These are all quick fix weight loss meal programmes people use to lose weight fast, but in reality, the weight isn't going to stay off because the minute the bad habits return, so will the weight.
So what does the word diet really mean? Diet is the food and drink you personally consume on a day to day basis whether it be healthy or not. So instead of 'going on a diet' try to eat a healthier, balanced diet and make it a long term lifestyle change and not just a quick fix. For weight loss is all about calorie deficit and burning off more than you're eating. Swap the foods high in saturated fats, salt and sugar for foods with a more nutritional value such as fruit and veg. For building muscle mass/size and strength, include more foods which are high in protein into your diet such as eggs, fish or different types of nuts.
Having a healthy diet is something everybody should look to achieve. An unhealthy diet is one of the major risk factors for a range of chronic diseases, including cardiovascular diseases, cancer, diabetes and other conditions linked to obesity. So make it a long term lifestyle choice, not just a quick fix, and you'll see lasting result.
If you would like any more information/advice on nutrition and diet, feel free to get in contact by emailing me: hollyballantynept@gmail.com or follow my Instagram: hollyballantyne_pt or facebook page: Holly Ballantyne PT.