Half Price Off Varifocal Lenses At Vision Express
Are you in need of some new lenses? Vision Express are offering shoppers half price off their Varifocal lenses range!
Vision Express are promoting this amazing offer for a limited time so make sure you head down to our Blackburn store to get your hands on this amazing deal.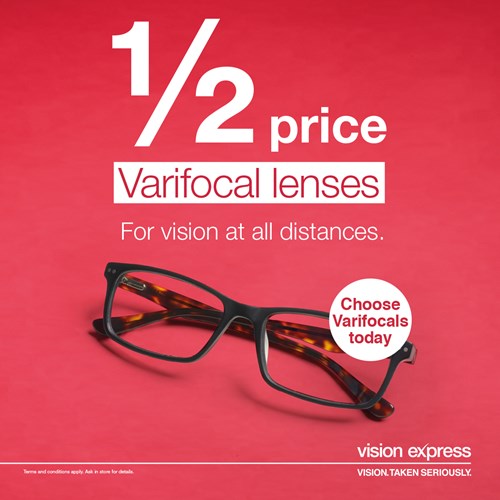 Frames start at just £39, this means that by choosing lenses from their essential range, at half price you can pick up a complete pair of Varifocal glasses for just £64.
If you're due an eye test or want to see if your prescription qualifies you for this range please contact the store today to book an appointment. There's no better time to give them a try.