Get fit this summer
Summer is a time when everybody wants to feel and look their best. With beach holidays, weddings and garden parties on the agenda for the next few months, here are our top tips on how to look and feel fantastic this summer.
Revamp your workout wardrobe
If you're looking to shape up this summer, a new gym wardrobe is  a great excuse to  go shopping and  give you a little motivation to get moving. Whether you're a gym bunny, yoga baby or prefer breaking a sweat outside, we love these slogan leggings from New Look.
The high waisted, slim fit style is not only flattering for all shapes and sizes, but are perfect for a whole host of activities. From running and HIIT training, to pilates or even a gentle walk in the park, they are a great wardrobe stable. And priced at just £14.99, you don't have to break the bank to look great this summer.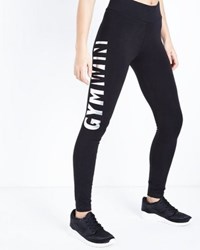 Pair the black leggings with this 'Red Racer Back Sports Vest' for just £7.99 to add a pop of colour to your look. Also from New Look, the loose style will keep you cool in the warmer months.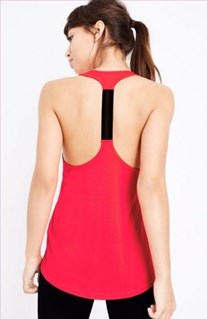 Fitness from home
For people who prefer to work out from the comfort of their own home, fitness DVDs are a great alternative to a crowded gym. Popular television presenter Davina McCall is renowned for her healthy lifestyle and amazing body, and WHSmith is selling a Davina 'Fitness Combo' which includes her popular 'Intense' and 'Fitness in 15' programmes for only £9.99.
Quick and easy fresh meals
If you are looking for more than just a new fitness regime and want to change your eating habits and lifestyle too, there are lots of great books out there for you to be inspired by.  
Popular TV chef Jamie Oliver's newest cook book '5 Ingredients – Quick and Easy Food' contains his most straightforward recipes yet and is perfect for quick and easy meals for all the family any day of the week. Available from WHSmith for £16.90.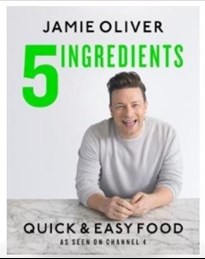 Boost your mood
McFly drummer Harry Judd's book 'Get Fit Get Happy' isn't about just transforming the way you look, it's about transforming the way you feel.
In this part memoir, part fitness plan, Harry talks about his own healthy journey and the lessons he has learned along the way which have helped him feel happier.  Available for £19.99 from WHSmith, it's a great summer read.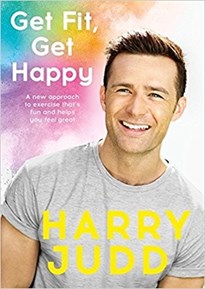 Sweat it out
For those looking to hit the gym this summer, you can join a gym right here at The Mall. Pure Gym is home to high tech gym equipment and a number of fantastic group fitness classes, with memberships starting at only £10.99 a month or £5.99 for a day pass.
Whether you're looking to tone up, or simply just put a spring in your step this summer, pop into your local Mall for some mood boosting motivation.