#faceofyours competition winners
Yours Clothing are delighted to announce the winners from the recent #faceofyours competition.
The winners appeared in a Yours Clothing photo shoot in London and also have shoots planned for Autumn Forest, Halloween, Outwear and Christmas.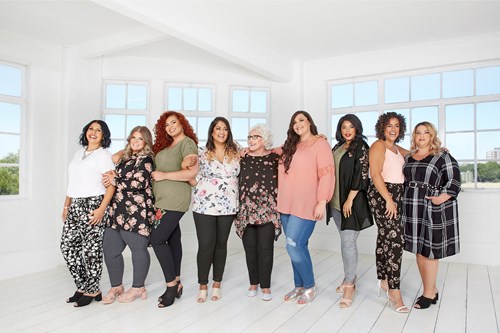 A big congratulations to all eighteen winners who will all appear as the face of Yours.
| | |
| --- | --- |
| Name | Location |
| Michelle Ball | Sunderland |
| Jodie Folley | Brentwood |
| Kaytee Symes | West Bury near Bath |
| Holly | Isle of Wight |
| Daniella Nicole Smith | London |
| Amie Waters-Dev | Liverpool |
| Olivia Wollin | Northampton |
| Lydia Jane Haynes | St Albans |
| Eleanor Fitch | Colchester |
| Hannah Louise Headley | Telford |
| Chantelle Jade Barrett | London |
| Claire Hynes | London |
| Natashia Judge | Gloucster |
| Sarah Carter | Leeds |
| Toni-Ann | Bristol |
| Claire Louise Latham | Scotland |
| Jessica Lowndes | Manchester |
| Emma | Dorset |