Buy The Songaminute Man book at WH Smith
 The Songaminute man has launched his own book!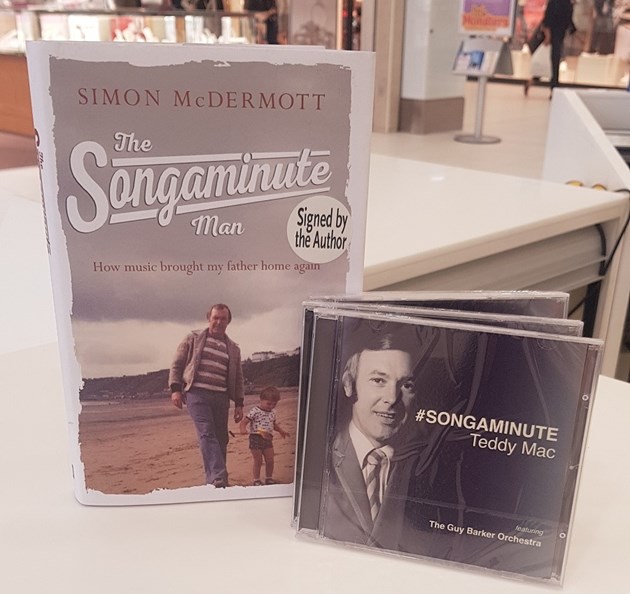 Pick up your copy of this heart-wrenching true story from WH Smith for just £16.99, a percentage of all proceeds from the book will go direct to The Alzheimer's Society to fund research.
The 81-year-old was diagnosed with Alzheimer's in 2013 and earned the nickname 'The Songaminute Man' for his series of videos. Simon started working on the book in December 2016 after they won the Pride of Britain award and whilst they released the Songaminute Man CD, which is still available from The Ask Me Point in Victoria Court for £10.99.
Lancashire man Ted McDermott has seen his life take to paper in a new book, who's written down the story of his dad's life, the nostalgic memoir of a young man, eldest of fourteen, growing up in 40s Wednesbury.