Yummy Cupcorn has arrived at The Mall
There is now a healthier option to cure those snack cravings!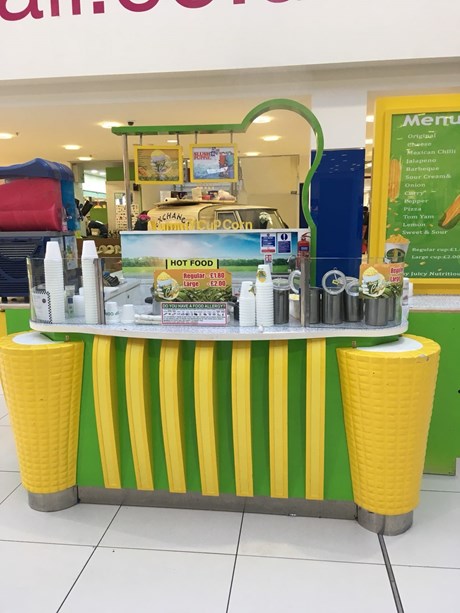 Corn is not only delicious, but has an incredible amount of health benefits.
Let us introduce some of them to you:
Corn is high in fibre,
 It contains vitamins such as: Vitamin A, Vitamin C, Thiamin (B1), Riboflavin (B2) and Niacin (B3)
It contains luteine, which cares for the sight,
 Also, it contains healthy amounts of important minerals like zinc, magnesium, iron, and manganese.
 It has anti-cancer proprieties because of the included antioxidants,
It's gluten free.
Yummy Cupcorn is located in Victoria Court by Burger King and El Taco Loco.  Why not try out the huge selection of flavours available including:-
Original
Tom Yam
Cheese
Sweet and Sour
Hot Chilli
Curry
Sour Cream and Chive
Barbecue
Lemon
Peri Peri
Black Pepper