'Songaminute Man' debut album available at The Mall
Viral hit 'Songaminute Man' releases debut album after successful crowdfunding campaign.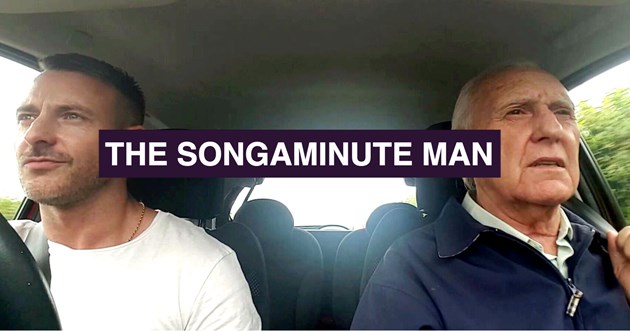 An Alzheimer's sufferer Teddy McDermott, from Blackburn turned viral sensation realised his dream as he released his first album.  
The 81-year-old was diagnosed with Alzheimer's in 2013 and earned the nickname 'The Songaminute Man' for his series of videos.
He released his first single 'You Make Me Feel So Young' last year and after a successful crowdfunding campaign raising £55,000 he has launched his first album.
 The album titled #SONGAMINUTE was released on Thursday 21st September to coincide with World Alzheimer's Day and is being sold from the Ask Me Point for £10.99.
The album features the Guy Barker Orchestra performing 13 hit songs with Teddy. Songs include renditions of Al Martino classic Here In My Heart, Frank Sinatra's I've Got You Under My Skin, love songs such as How Deep Is The Ocean, and the Nat King Cole number L.O.V.E.
It also features a version of the Quando, Quando, Quando track that made him famous.
A percentage of any profits will go direct to The Alzheimer's Society to fund research.